Infotech Group named finalist of Mosgortech
Posted on November 08 2017
Infotech Group reached the finals of the Mosgortech innovative technology contest. During the pitch session on November 7, the Bibliotech library automation project was presented to the partners. These included Genome Ventures, Foundation Sodeistvie (Assistance), Cultural Center ZIL, and Rosizo.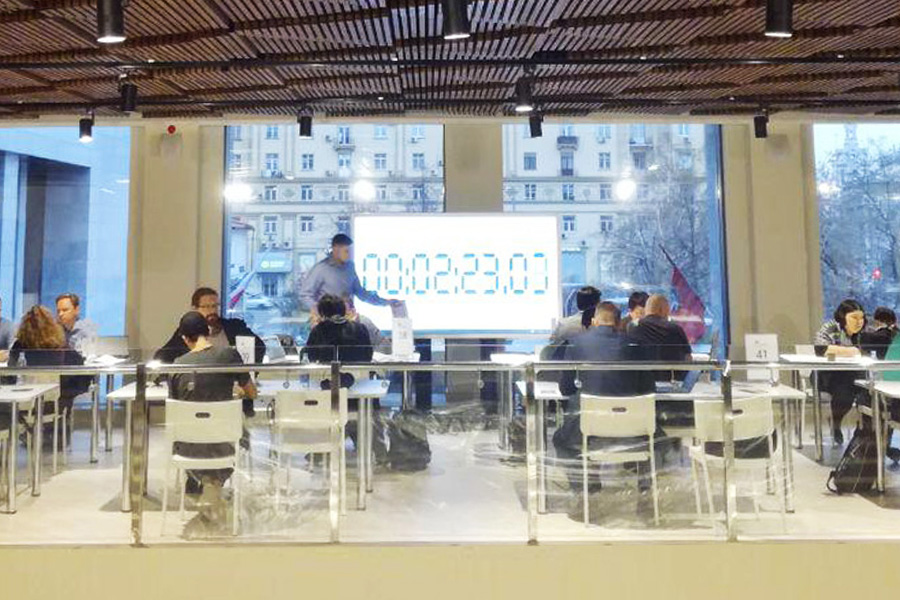 Photo source: Infotech Group
According to the partners of the contest, Bibliotech is a unique solution that will attract demand on the market. The system will not only open new opportunities for Russian libraries, but will also help transform them into modern cultural centers, and expand the range of services, including paid services. Bibliotech runs on the basis of the Infotech innovative technology platform.
The winners will receive awards on November 17 with the participation of Natalia Sergunina, Deputy Mayor of Moscow for Economic Policy and Property and Land Relations. The winner of the contest will be eligible to receive funding for its project and pilot implementation of the solution through the platform of the contest's partners.
Earlier, Infotech Group presented the project at the specialized section Mosgortech LAB. The event was visited by Moscow Mayor Sergei Sobyanin. The presentation was held in the new Digital Business Space of Moscow.