UEC automates safety inspections
Posted on July 06 2018
The mobile app "TOPO+", developed by Infotech Group, will help experts of United Energy Company (UEC) to calculate power grid maintenance costs more accurately.
Using this application, crews working at these facilities will be able to obtain key data in real time from corporate systems and record data on the results of the inspections they perform. "TOPO+" is designed to replace manual inspection and repair logs and provide personnel with up-to-date information on the status of equipment/machinery. The repair crew will no longer have to record data twice, first on paper in their logs and then in the corporate information system that manages the company's resources. Notably, people can run "TOPO+" even without connecting to the Internet.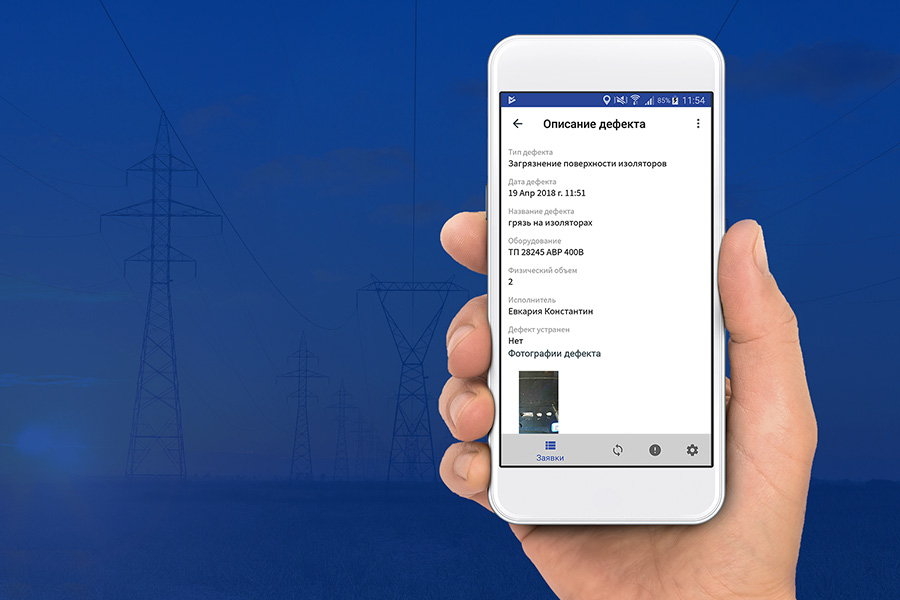 Source of photo: Infotech Group Press Center
Using the app makes it possible to lower technical maintenance and repair costs for equipment and machinery, while ensuring top quality and reliability of all the data that is collected.
"Implementation of the system will make it possible to centralize the collection of data on work performed (crew members, time worked, materials used), thus allowing the company to calculate its maintenance expenses more accurately. The statistics on measures taken will allow for supervision of work performed and to save the history for each unit of equipment or machinery. This, in turn, is useful both when planning and directly carrying out work", said Daniil Grankin, Director of Energy at Infotech Group.
In addition, implementation of the system is an important stage in arranging maintenance, repair and overhaul in accordance with the new industry rules, while solving the challenge of automating the calculation of indexes for the technical status of equipment and machinery. This data is particularly useful when submitting reports to the RF Ministry of Energy, as Mr. Grankin pointed out. To remind, in 2017 the ministry introduced a new procedure for estimating the readiness of power industry facilities for operation during the heating season, and also approved the Rules for Arranging Maintenance and Repair of Power Industry Facilities.