The Infotech Group team took part in an Eco-Day
Posted on May 28 2019
On May 28, the Infotech Group team took part in a green tree planting campaign. The Eco-Day was held at the Poklonka Place business district.
Photo Source: Infotech Group Press Center
Each company located in the business quarter gathered together its own team of "gardeners". The participants received working equipment and seedlings, and then they went to the designated areas to plant trees. They worked to the sounds of DJ sets and live music created by the Tinto Brass Band. The organizers also offered up plenty of entertainment for guests and attendees of the event: baby foot, air hockey, an area for taking pictures, as well as a picnic with drinks and roasted chestnuts.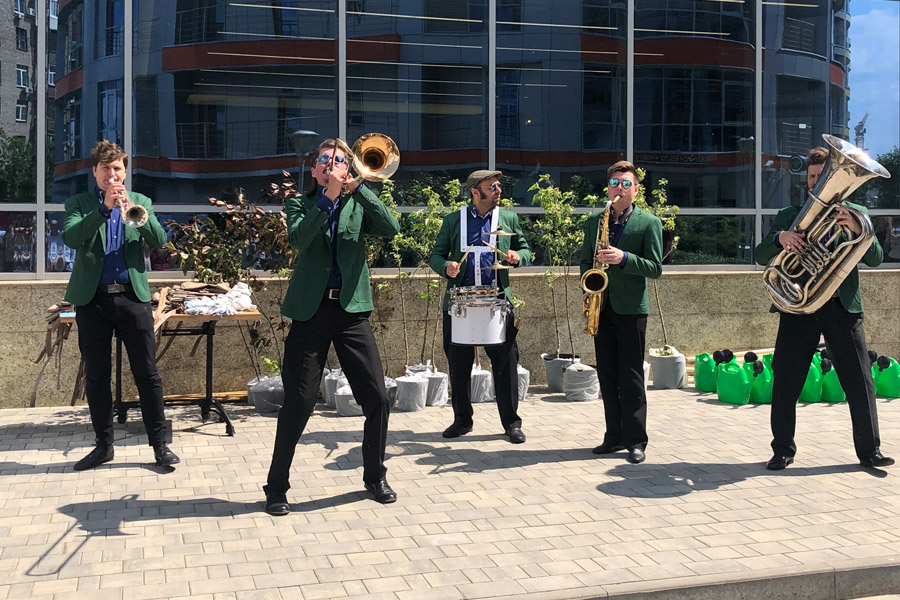 Photo Source: Infotech Group Press Center
As a result of the Eco-Day event, residents of the business quarter had the chance to contribute to the landscaping of the area where they work and spend a lot of time, while having a fun and productive lunch break. The Infotech Group's apple tree is now blooming in the business district.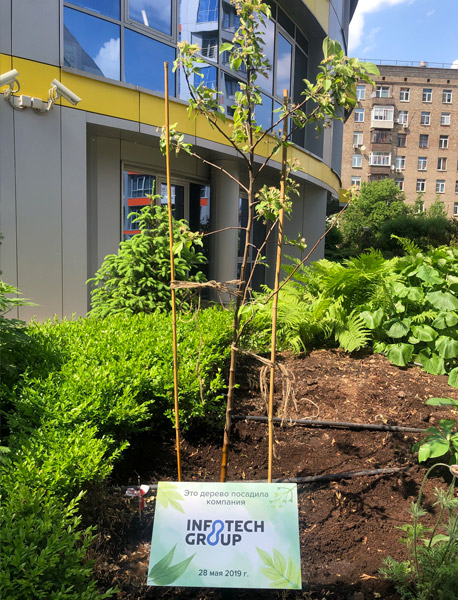 Photo Source: Infotech Group Press Center