Infotech Group transformed into joint-stock company
Posted on March 30 2017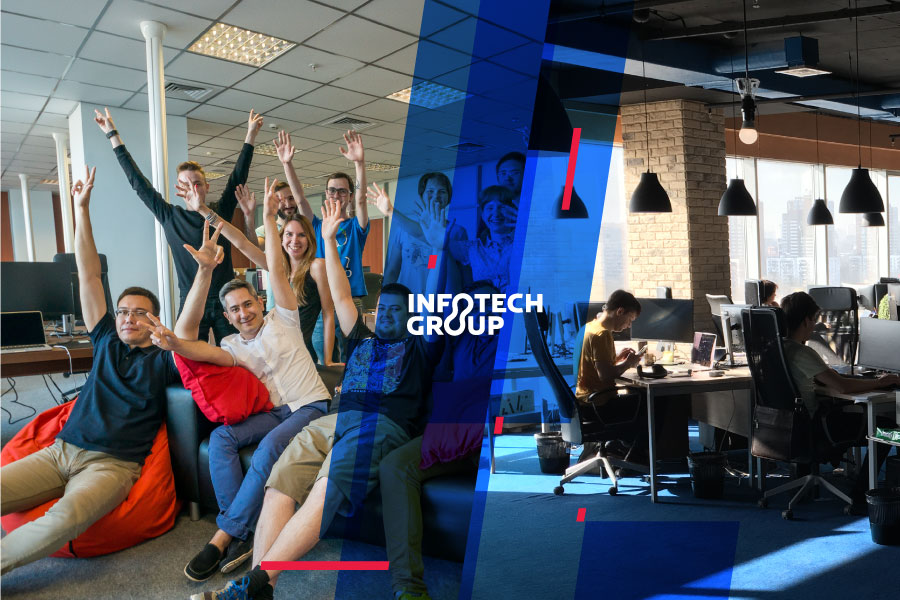 Infotech Group announces the change of organizational and legal form. Limited liability company (LLC) transformed into a joint-stock company (JSC). Reorganization was completed on March 29, 2017.
"The transformation of Infotech Group into the joint stock company is an important step for us. We are open, financially stable, confident market players", says Infotech Group CEO Yury Ivashkin. "We have big plans for further expansion, and reorganization can be considered as a first step on our way to become a public company."
Transformation of the LLC companies into the joint-stock companies is quite rare for Russian market in recent years. Existing joint-stock companies, trying to cut costs, simplify audits or even avoid closures are transforming into LLCs. According to the Unified State Register of Legal Entities, by the end of 2016 in Russia was registered 17% decrease in JSCs in comparison to the previous year (126,074 in 2015 versus 104,854 in 2016).
According to experts, the strongest, stable, client-oriented companies, that value the business comfort and trust of their customers, choose the organizational and legal form of the joint-stock company.
Infotech Group is a Russian software development company for government agencies, large corporations, medium and small businesses. Our clients: Ministry of Transport of Russia, Roskosmos, EMERCOM of Russia, United Energy Company, Russian River Register, Moscow City Government, Moscow Region Government, the Government of the Republic of Tatarstan and many others. Infotech Group products are included in the Unified Register of Russian Programs for Electronic Computers and Databases. We have licenses and certificates for work with state secrets, fire safety equipment, development of information security tools, development and distribution of cryptographic facilities, telematic communication services, educational activities, etc.
Infotech Group is actively growing. Over the past year, the company's staff has increased thrice. In addition to the central office in Moscow and the regional office in Kazan, Infotech Group has opened the representative office in Monaco last summer. Our company has entered the international level and now is ready to present the solutions and products on the foreign markets.