Infotech Group trains Master's degree students of the Higher School ITIS
Posted on July 26 2017
The Kazan branch of the Infotech Group offered lectures and workshops to students of the Master's Degree of the Higher School of Information Technologies and Information Systems (ITIS) of the Kazan Federal University (KFU). The future project managers spent the whole day in the company's office, learning from experienced team leaders and project managers.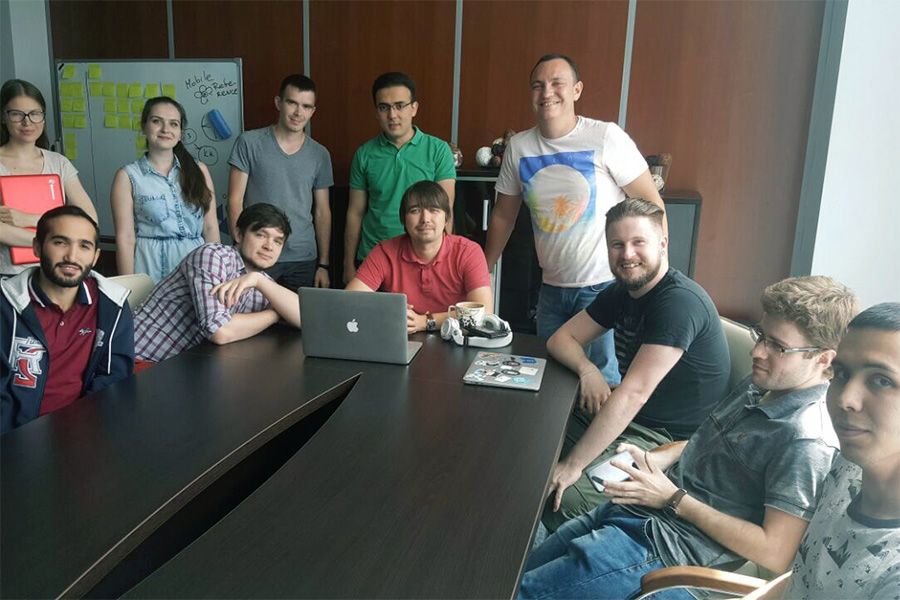 The practical training of the students is based on a cooperation agreement between Infotech Group and KFU. The company's leading specialists assist the university in training high-class professionals in the field of information technologies. During the meetings, students get a unique opportunity to supplement the theoretical knowledge acquired at the university with practical experience, and immerse themselves in the working environment of an IT company.
To select undergraduates who would attend the workshops in the Infotech Group, the university held a contest and selected the top four students of the class.
The program developed for the students included internal working sessions, workshops and lectures on project management, as well as one-on-one contact and consultations with specialists throughout the day.
The students took part in the Daily Scrum meeting and the planning sessions under the supervision of Infotech Group team leader Alexey Potapov; they witnessed how the development team assessed the complexity of tasks, summarized the completed spurt of work and planned a new one.
At the workshop taught by the project manager of Infotech Group Guzel Posledova, participants talked about building the work process, setting up priorities, finding ways to quickly solve problems, and establishing interaction within the team.
A certified specialist, project manager of Infotech Group Daniil Grankin explained the method of project management PRINCE2 to the students.
"Experienced project managers and team leads talked about the specifics of their activities, shared life hacks, and answered all questions. In this way, our students were able to supplement and adjust their knowledge and skills in project management obtained at the university," said Georgy Moiseev, assistant professor of the department of software engineering at the ITIS KFU Higher School.