Infotech Group introduces predictive analytics in industry
Posted on September 28 2018
Infotech Group presented its solution for industrial enterprises at the TADviser's conference "IT in Industry." The product is already being phased in at several large industrial enterprises.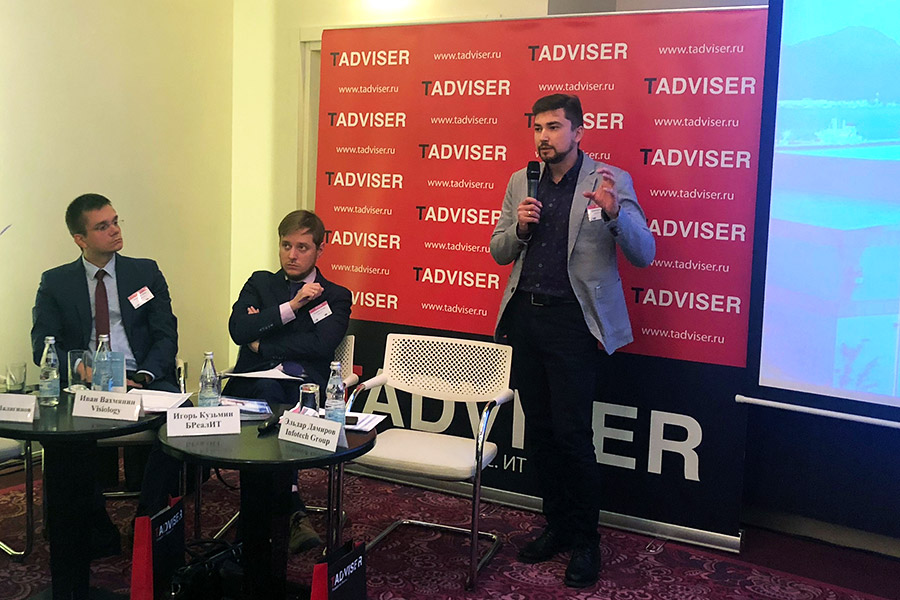 Photo source: Infotech Group press center
Infotech Group's solution is based on the company's proprietary platform INFOTECH INTELLECT, using predictive analytics tools. The system helps enterprises improve their efficiency based on in-depth analysis of industrial data.
According to Eldar Damirov, director of Infotech Group's Industry line, the approach suggested by Infotech Group is interesting because it rarely requires a company to increase its engineering capacities or perform a serious production upgrade.
"We often see that 100% of the capacities of a company's existing IT equipment stock are not being utilized. Many enterprises are already well automated: their initial levels are equipped with metering devices; automated process control systems, while MES, and ERP have already been introduced. Such enterprises may even employ specialized systems, such as MRO. These systems have accumulated a large amount of production data that are just waiting to be used. And this is where our system comes in handy," Eldar Damirov said.
However, when developing a solution, we do not proceed from the technology; instead, we are guided by our customer's priorities and objectives," Eldar Damirov pointed out.
Thanks to the implementation of the solution, the economic efficiency of production can be increased by up to 30%. However, the average payback period for such projects is three years from the time of their launch.
Photo source: Infotech Group press center
The participants of the TADviser conference included representatives of large industrial enterprises: SIBENCO, Severstal, SIBUR, RusAl, RusHydro, Acron, Gazprom StroyTEK, etc.