Infotech GroupInfotech Group implements continuous equipment monitoring system at PhosAgro
Posted on May 17 2019
At the request of PhosAgro, Infotech Group developed and implemented a system for continuous monitoring and forecasting of the status of technological equipment in the Kirovsk branch of Apatit. The solution will make it possible to enhance productivity and reduce overhead costs for the production of apatite concentrate.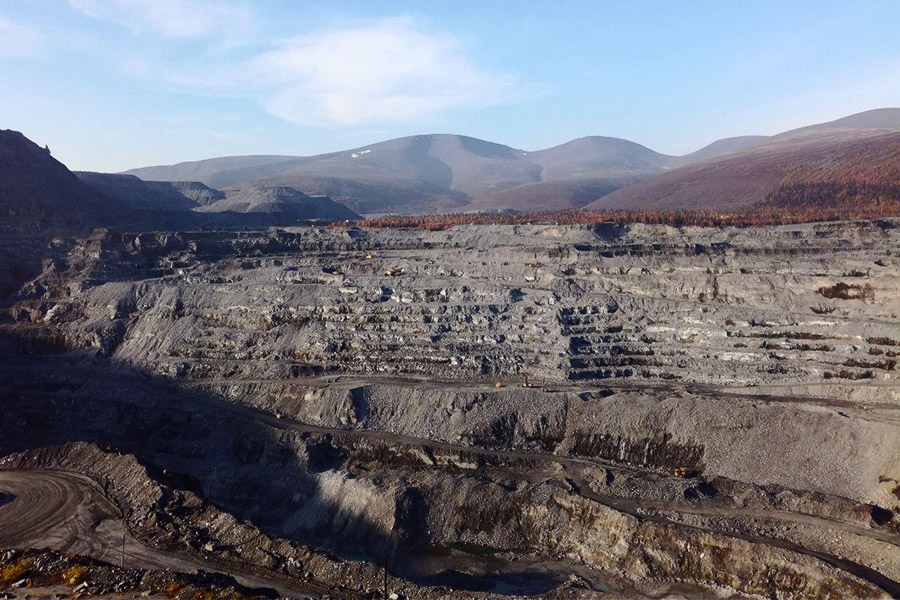 Photo source: Infotech Group Press Center
The system has successfully passed integration testing and is currently operating in pilot mode. The concentration plant ANOF-3 in the city of Kirovsk, Murmansk region, was chosen as a pilot site for implementation. The equipment of its crushing and flotation unit operates under the control of the system.
Using historical and current data from the unit's automated process control system, as well as data from diagnostic sensor elements installed on the equipment, Infotech Group software can detect anomalies and defects in equipment nodes.
The solution is an entirely domestic development, built on Infotech Group's proprietary software platform, which makes it possible to roll out high-performance and scalable information systems for intellectual analysis and forecasting, as well as planning and automation of business processes.
During the first month of operation, the system discovered developing defects in the controlled equipment, which had already been confirmed by the experts of Apatit's diagnostic team. The system monitors mechanical defects as well as defects associated with insulation failure in the coils of the electric motor of ball mills.
"For each type of defect, we try to choose the most appropriate way to identify it. In cases where clear formalized rules and a high-quality algorithm offer a way to identify a defect, we use expert models. For poorly formalized defects, we apply classification methods or neural networks. When a defect is more easily detected by visual graphic analysis, we use computer vision method," says Eldar Damirov, Head of the Industry division at Infotech Group.
The system's major advantages include not only early defect detection, but also the ability to forecast their development over time. Using the system's prediction and planning tools, as well as its flexible customizable mechanism for managing requests for repairs, the repair service personnel will be able to more effectively manage their resources and minimize unplanned equipment shutdowns at critical production sites.
"In such projects, success is achieved through careful planning, the ability to solve non-routine tasks, constant monitoring of risks and interaction of teams. Thanks to the concerted efforts of the supply service, installation teams, debugging teams, and the active support of Apatit divisions, we were able to complete all the preparatory works requested for the project two months ahead of schedule," says Eldar Damirov.