Infotech Group automates a new type of power company reports for the Ministry of Energy
Posted on July 15 2017
This year, new criteria will be used to assess the readiness of the Ministry of Energy's companies for the heating season. Experts from Infotech Group together with their colleagues from several dozen power companies took part in a workshop on relevant changes in the legislation, and discussed the technological issues necessary to meet the regulator's requirements. Based on the experience and opinion of the industry's representatives, Infotech Group is working out possible ways and means to automate new business processes.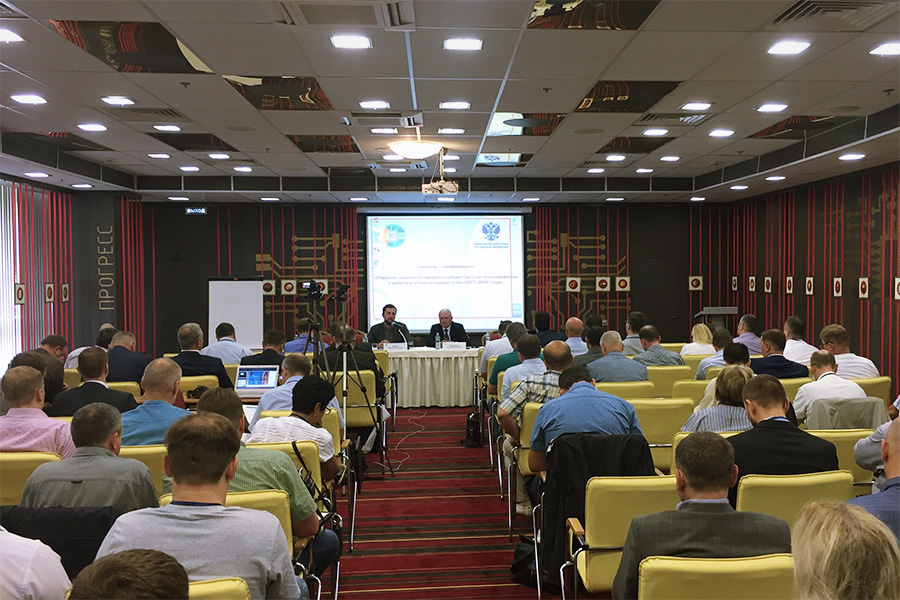 The new procedure* for assessing the readiness of electric power industry entities for operations during the heating season requires the transition from the commission format of assessment to monitoring. Companies will have to provide monthly reporting data on the state of operated facilities in order to calculate the readiness index. Based on the results of year-round monitoring, the agency will decide whether a power company is ready or not to operate during the peak load period. The readiness status will be recorded in the readiness data sheet, which is then be issued to the companies.
The readiness assessment procedure is now being tested. After approval of the document, the collection of data, as well as the drawing and provision of regular reporting under the new rules will become mandatory for all power generating companies and electric grid companies.
Infotech Group experts are working on a proposal to automate new business processes for power industry entities. According to the project manager of the company Daniil Grankin, the system should take on the work of collecting and consolidating the data required for monthly reporting from all business divisions of the company. The solution will be integrated with the energy company's accounting systems. "In this way, the time-consuming process of collecting, summarizing and recording readiness indexes from all the units will not take much time or require additional resources. In addition, the system minimizes the likelihood of errors when completing reporting forms," the expert notes.
According to the regulator, the new framework for assessing the readiness of power companies will exclude the possibility of a subjective approach and will ultimately make it possible for the Ministry of Energy to carry out compliance assessment activities in a selective manner, without using large-scale commissioned inspections.
More information about options for power company automation can be found here.
* See the Draft Resolution of the Government of the Russian Federation "On the Approval of the Procedure for Assessing the Readiness of Power Entities to Operate during the Cold Season."