Infotech Group and NAPI to develop IIoT in Russia
Posted on September 12 2017
Infotech Group has joined the National Association of Industrial Internet Market Participants (NAPI). Infotech Group supports the development of the digital economy in Russia and develops IoT, IIoT and Blockchain technologies in the domestic software market.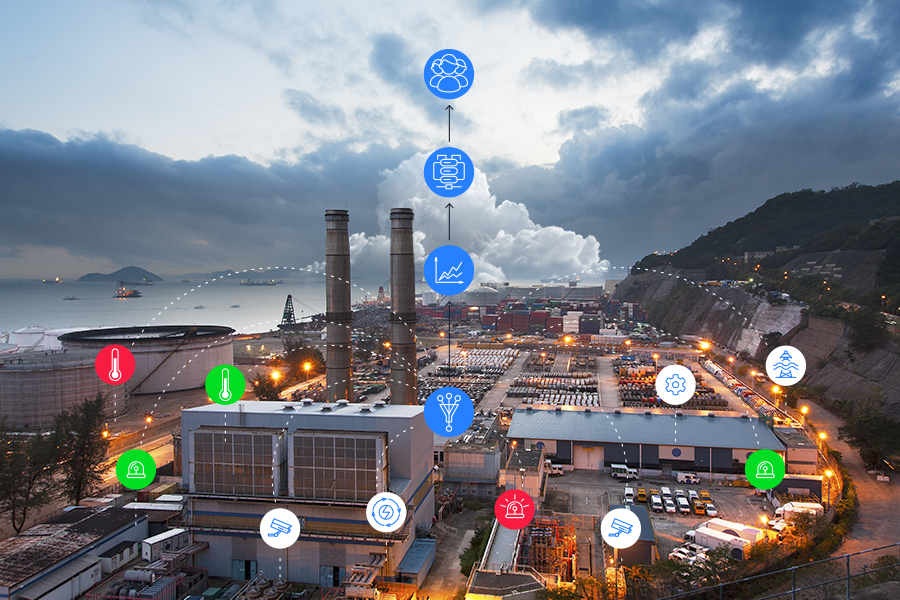 Infotech Group implements innovative IT solutions aimed at optimizing management and industry in Russian public organizations and commercial companies. Its products and systems are built on the basis of INFOTECH, the company's in-house innovative technology platform.
These solutions leverage advanced technologies of the Internet of things and distributed data storage, as well as methods of predictive analytics and working with Big Data. Thus, INFOTECH INTELLECT technology makes it possible to aggregate arrays of heterogeneous data from disparate systems, analyze them, discover hidden patterns, trends, stereotyped schemes, and build forecasting models based on them. In practice, this means that companies will not just accumulate data (as is the case now) but use information for the benefit of their business, extract solutions for debugging business processes, optimizing costs, forecasting further business development, and making adjustments.
"The products included in the Infotech platform fit within a category that the Russian President Vladimir Putin identified as a top priority, contributing to the development of key elements of the digital economy," Yury Ivashkin, CEO of Infotech Group pointed out. "As part of NAPI, we expect to expand our work on the development of Industry 4.0 and will soon be able to present successful projects for the introduction of the Internet of things at industrial enterprises."
The range of Infotech Group's industrial solutions and their functionality makes it possible to completely replace imported systems and solve companies' tasks even in highly specialized areas.
"Our overall activity lies in the mainstream of the new program of the Russian Government to introduce the digital economy; with each new participant, the NAPI and industrial Internet system is growing and strengthening in our country," the president of NAPI, Vitaly Nedelsky, emphasized.
Infotech Group automates strategically important industries, such as electric power, oil and gas industry, and develops solutions in such areas as urban and municipal services, security, procurement management, transport, construction, and forestry. Among the company's clients: the Ministry of Transport of Russia, the Ministry of Emergencies of Russia, the United Energy Company, the Russian River Register, the Government of Moscow, the Government of the Moscow Region, the Government of the Republic of Tatarstan and others.