INFOTECH ENERGOCOMPLEX oversees My Street Lighting
Posted on September 29 2017
Some 400,000 streets lights are monitored by INFOTECH ENERGOCOMPLEX in Moscow. The system also reflects a large-scale urban upgrade project for outdoor lighting, which is part of the My Street urban improvement program. The streets and individual lighting facilities included in the program are under the system's ad hoc control.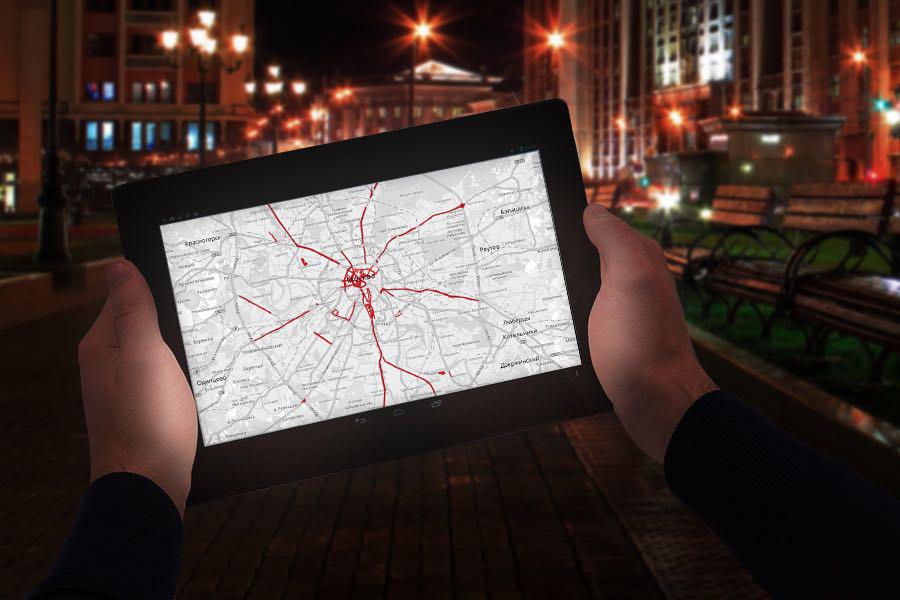 The Infotech Group solution has significantly improved the operations of the United Energy Company's Outdoor Lighting Control Service. Inspectors now use a dedicated mobile app in their work. All the routine procedures are automated, and inspectors have now more time when working at the various sites and assessing the status of lighting areas. On the application map, an inspector can see all the sites and detailed information about them.
The system includes not only street lights, but also the city's electronic clocks, architectural lighting, and festive illumination: altogether, there are 1,000,000 sites arranged all over the city. Notably, 124 streets and more than 10,000 street lights included in the My Street program are additionally color-coded. According to the regulations, the condition of these sites should be monitored three times a week.
To rectify failures and transfer the data for problem solving, all it takes is one click on the map site. Moreover, the application helps inspectors move around as quickly as possible: lighting equipment failures can be identified even while driving, passing by at a speed of up to 80 km/h. The application can pinpoint the location of the equipment in need of repair.
If necessary, a photograph can be attached. The data and the exact location of the site will be stored in the system and immediately accessible to the repair staff. Previously, the inspector first recorded all data in a hard-copy log, then, after the end of the shift, manually transferred the information to the system, and requests for repairs were submitted and processed only after that. The equipment failure statements took at least two hours of shift time to compile. Also, there were delays in transmitting the data on faulty sites to the maintenance department.
According to Vladimir Azarnov, head of the unit in charge of monitoring the condition of outdoor lighting installations, thanks to the introduction of the system, the staff of the unit manages to inspect 20% more facilities per shift.
Earlier, the United Energy Company also automated the processes of accounting, monitoring and operation of vehicles thanks to a new information system phased in by the Infotech Group. In addition to the web version, multifunctional mobile applications were created for employees and managers.